A Cool Companion For Your Jeep
Jeep has been the most outdoorsy car brand since the inception of the automobile. Between hiking, camping, biking, and overall just sheer adventuring in the great outdoors, a Jeep is the trusted companion to get you there. Traveling to the trailhead has never been easier than in a new Jeep. If you're a fan of cold beverages, you're going to love Jeep's latest collaboration with Igloo Coolers.
If you're interested in buying a new Jeep in Little Rock, Arkansas, check out our new Jeep inventory at Landers Chrysler Dodge Jeep Ram!
Click here to view our inventory of new Jeep models. 
Whether you're throwing the cooler in the back of your Gladiator and blasting down the trails to the river or you pack a picnic and go to your favorite field under the stars in your Grand Cherokee, an Igloo Playmate cooler is the original tote.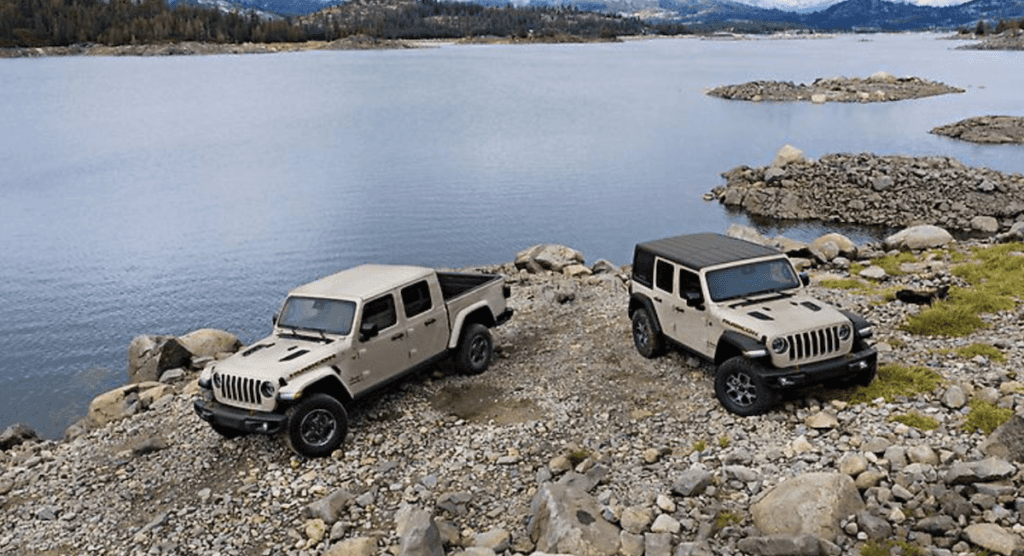 "The Jeep brand embodies the spirit of adventure while Igloo further enhances the good times had on those adventures — it's a partnership we're excited to take together," Brian Garofalow, chief marketing officer at Igloo, said in a press release on the Stellantis (Jeep parent company) media site. "Thanks to the fun, timeless design and ability to keep road drinks and snacks perfectly fresh, the brand-new Jeep Playmate is going to make Jeep life even cooler. Igloo designed the new Jeep Stickers Playmate Pal with custom graphics showcasing the instantly recognizable Jeep seven-slot grille, Jeep brand mark and adventure-inspired stickers that adventurers would collect along their travels. This special-edition Playmate comes in two color options: carbonite and sapphire."
These two coolers are available now for just $44.99! You better order them fast because they are only available while supplies last. You can order the cooler by clicking this link here. The Playmate cooler is seven quarts in capacity which can fit nine 12-ounce cans – perfect for you and all your Jeep pals!
What are you waiting for? Get out there and enjoy the great Arkansas outdoors with a new Jeep from Landers and a new Igloo Playmate cooler!