Employee Profile: Laura Mullinax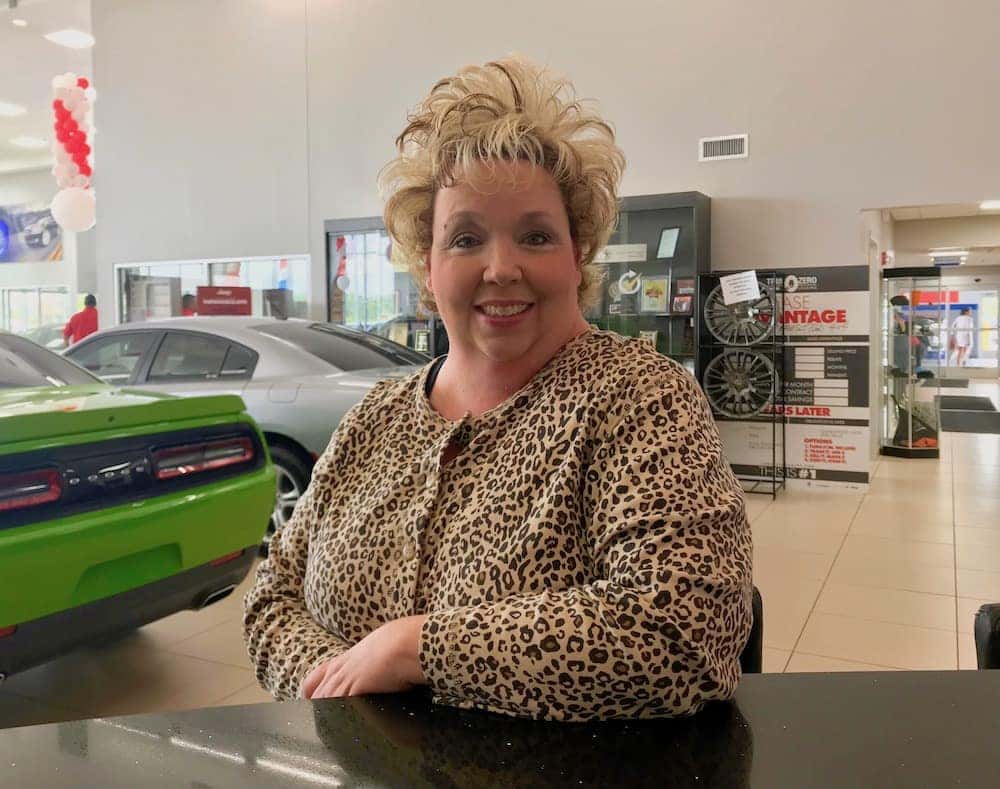 Employees of Steve Landers Chrysler Dodge Jeep Ram think of Laura Mullinax as the mom of the dealership. She's the customer relations manager, but she does more than making sure customers are loving their vehicles and helping resolve any problems that may arise. Mullinax does a little bit of everything and is an essential resource for everybody there.
"I do a lot of support for the staff," she said. "I'm kind of like an operations manager because I make sure things run smoothly at the store."
Mullinax gathers information for new hires and has a locker in her office with supplies so employees are always coming in and out.
"People are always in and out of my office asking for things they need or asking questions," she said. "If they need something done, they call and ask me and I get it done."
Mullinax loves that aspect of her job, as well as dealing with customers because she has a passion for serving people.
"I was always told that I have a servant's heart and I never really understood that," she said. "I really thought about what my spiritual gift was and I didn't understand it until I started going to Oak Park Baptist Church. I like how that translated to my job here of helping people and making people happy."
She's been the customer relations manager at the dealership for three years. When former General Manager Chris Chase first interviewed her, he said he needed someone with a servant's heart and Mullinax immediately knew this was the job for her.
"I just started crying when he said that," she said.
She's loved being able to put her servant's heart to use here and now her 20-year-old son Reed works at the dealership too. He's been a lot porter since January 2016.
"It's a pretty cool dynamic," she said of working with her son. "If I need something done I can always call him because I know he'll do it."
Her husband Billy drives a truck for First Electric Cooperative so vehicles are part of the job in one form or fashion for the whole Mullinax clan. Laura and Billy have been married for 28 years and basically had a meet-cute at a motorcycle race.
"I had a friend whose husband rode a motorcycle and I went with her to races a lot," Mullinax said. "She had been telling me she wanted me to meet this guy but I never got the opportunity. One day he was at a race and we met and that was it."
In her free time, she cooks but doesn't bake because that's her twin sister Lisa's thing. In the winter she likes to go to flea markets and antique shops. Since it's getting hotter she and her family will start going to the lake soon.
Whether it's with her family at home, her church or her job here at the dealership, she loves finding ways to help people.
"I like it when returning customers come back and call me by name," she said. "They'll come in and hug my neck. That makes me feel good because they feel comfortable around me and trust me to help them."