Technologies that Made Driving Better in the 2010s
We can hardly believe that it is already 2020! At Steve Landers Chrysler Dodge Jeep Ram, we are constantly amazed by the new technological features in Fiat Chrysler Automobiles (FCA) vehicles. Many advanced technology features available in vehicles now were only dreamt about 20 years ago. Now, these features are fairly common, and even standard in certain vehicles.  Here are some of our favorite technologies in FCA vehicles that made driving safer, more efficient, and more exciting in the 2010s! 
360° Surround View Camera
Ram's surround-view camera allows drivers to have a 360° view of their truck's surroundings. The system utilizes four cameras (the rear backup camera, a camera in the front grille, and a camera under each side mirror) to create a complete picture of the vehicle's surroundings. Instead of simply displaying the raw images, the system stitches together the feeds to make the views contiguous, and creates an animated picture from a bird's eye, top-down view. Tasks like parking, changing lanes, and towing a trailer are now safer and easier without any hazardous guesswork. The Surround View Camera System is available in the Advanced Safety Group Package. The Advanced Safety Group Package is available on the Laramie, Laramie Longhorn, and Limited trim levels of the 2020 Ram 1500, Ram 2500, and Ram 3500. 
Driver Assistance Features 
It wasn't long ago that self-driving cars were only in sci-fi films. Now, we're not far from having fully autonomous vehicles, and driver assistance features like Blind Spot Monitoring, Smart Cruise Control, Guided and Automatic Parking make are getting all of us closer to truly being a backseat driver!
Blind Spot Monitoring systems scan with radar-based sensors to detect other vehicles in the driver's blind-spot zones. The Advanced Safety Package on the 2020 Ram 1500, Ram 2500, and Ram 3500 offers Blind Spot Monitoring with Rear Cross Path Detection, and Trailer Detection automatically senses and accounts for the length of the trailer for safer towing and maneuvering. 
Adaptive Cruise Control on the 2020 Jeep Renegade automatically adjusts the speed of your vehicle to maintain a predetermined distance from the vehicle ahead, and Full-Speed Collision Warning with Active Braking alerts drivers when it senses a potential forward collision, and brakes automatically if the driver doesn't respond to the risk. 
Browse Our Inventory of the 2020 Jeep Renegade
Available Parallel and Perpendicular Park Assist on Ram Trucks provides active guidance when parking, prompting the driver to engage the gear position, brake and accelerator while the vehicle automatically controls steering.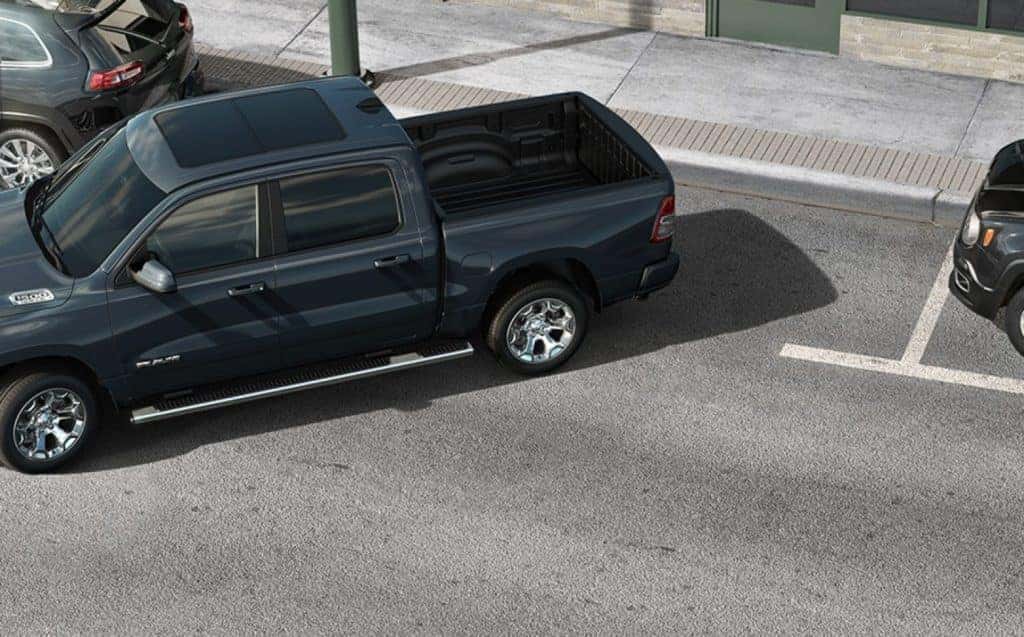 Remote Release Tailgates and Multifunction Tailgate
Remote Release Tailgates on the Ram 1500, 2500, and 3500, and the new Multifunction Tailgate on the 2020 Ram 1500 offer consumers an easier way to load and unload their truck bed. With just the touch of a button on the key-fob, the tailgate will open automatically for ease and convenience. Not to mention, it's a pretty cool party trick!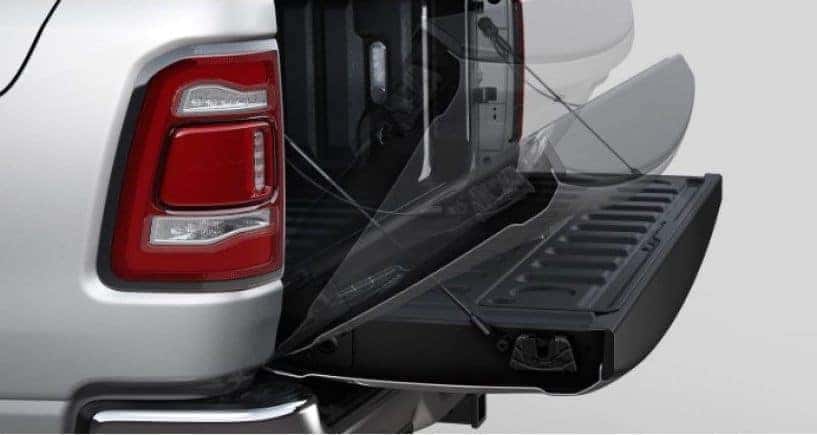 The Multifunction Tailgate has been expertly engineered to offer a 60/40 split with swing-away doors that open up to 88 degrees for easier access to the truck bed. The swing-away doors connect in the middle. Close them, and the Multifunction Tailgate can also be lowered like a traditional tailgate. The Multifunction Tailgate can also lower automatically! 
Browse Our Inventory of the 2020 Ram 1500 
Ultra-High Torque, Heavy-Duty Diesel Trucks
The 2010s gained some serious muscle with the ultra-high torque, heavy-duty diesel Ram 2500 and Ram 3500! The Ram 2500 has an available 6.7-liter Turbo Diesel Engine which has a maximum towing capacity of 19,780 pounds, and produces 370 horsepower, 850 lb.-ft. of torque, and has a maximum payload of 3,160 pounds. The 2020 Ram 3500, when equipped with the available 6.7-liter High-Output Turbo Diesel engine, produces an insane amount of torque! This engine produces 1,000 lb .-ft. of torque, 400 horsepower, for a maximum towing capacity of 35,100 pounds, and a maximum payload capacity of 6,570 pounds!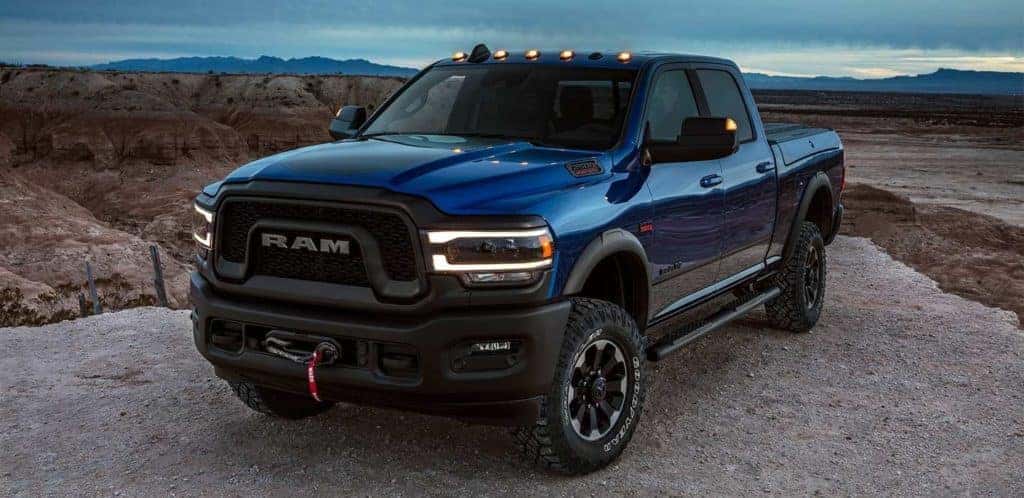 Browse Our Inventory of the 2020 Ram 2500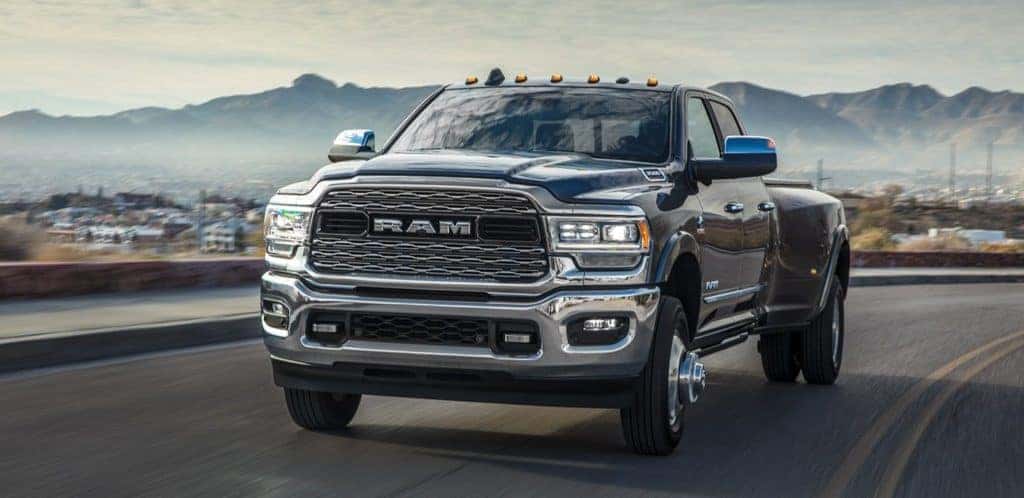 Browse Our Inventory of the 2020 Ram 3500
We're pretty amazed by the technological advances in Fiat Chrysler Automobiles over the past decade, and we can't wait to see what they come up with next! If any of these tech features caught your eye, why not come and check them out for yourself in person? We've got a fantastic inventory of vehicles with these advanced features just waiting to be taken for a test drive! Come on down to our store on Colonel Glenn to take one for a spin. We'll be ready for you!