The Award Winning Jeep Grand Cherokee L Does It Again
It is no secret that the all-new Jeep Grand Cherokee L is one of the best SUVs on the market. Between the capability, luxury, and added interior space, drivers of all ages and family sizes are itching to get behind the wheel. Living with the Grand Cherokee L is anything but a chore. Hailing through the school pick-up line, hauling Target grocery bags, and even scooting through the Starbucks drive-through line, the Grand Cherokee L feels right at home. 
Are you interested in purchasing a new Jeep Grand Cherokee L in Little Rock, Arkansas? We have the new Grand Cherokee L available now at Landers Chrysler Dodge Jeep Ram! 
Click here to view our available inventory of the new Grand Cherokee L. 
The brand-new Jeep Grand Cherokee L is a vehicle that consumers have been asking for quite some time. The brother to the Jeep Grand Cherokee, Dodge Durango, has had three rows of seats for years but the traditional Jeep Grand Cherokee has only had two. Since the Grand Cherokee L was introduced, buyers with larger family or cargo hauling needs choose the L version for the added space and versatility.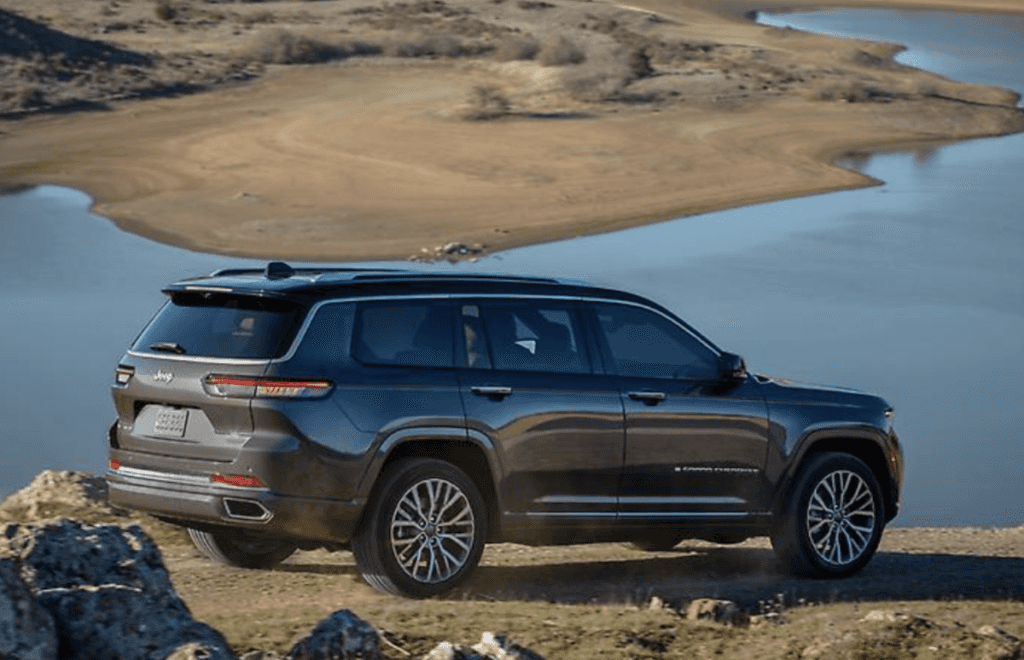 According to Stellantis Media, "The Good Housekeeping Institute (GHI) worked with Car and Driver to screen hundreds of new vehicles and to identify the top makes and models for 2022. GHI experts logged thousands of miles on test tracks and open roads, while assessing the top priorities drivers value in a vehicle: safety, value, handling, interior design, comfort and onboard technology. To select the best vehicles, engineers, analysts and consumers evaluated several features, such as the ease of folding seats, storage and cargo space, as well as the fit and installation of child safety seats. Bonus points were awarded for innovative technology like hands-free liftgates and other features that improve the driving experience."
This is especially important that the Jeep Grand Cherokee L won the award because it shows that nonbiased consumers are using the added space of the Grand Cherokee L just how Jeep intended. Good Housekeeping is a publication that thousands of people read on a daily basis and when you pair that with Car and Driver, you can capture about every decision-maker in the household. Men and women alike are falling for the new Jeep Grand Cherokee L and we're confident you will too.
Get even more details on the all-new Jeep Grand Cherokee here.
Buying a new Jeep Grand Cherokee L from Landers Chrysler Dodge Jeep Ram in Little Rock, AR is just as easy as living with it. Stop by and see us for the VIP tour of the new Grand Cherokee L!